Rhubarb, with its tart flavor and vibrant pink stalks, is a versatile ingredient that can add a delightful tang to a variety of dishes. Whether you're a fan of classic desserts or looking to explore savory options, incorporating rhubarb into your recipes is sure to elevate your culinary experience. In this article, we present eight tantalizing recipes that showcase the unique charm of rhubarb. Get ready to indulge in a symphony of flavors that balance sweet and sour notes with a touch of elegance.
1. Rhubarb Crumble
Start your rhubarb adventure with a timeless classic. This rhubarb crumble recipe combines tender, tangy rhubarb with a buttery, crumbly topping. Served warm with a scoop of vanilla ice cream, it's the epitome of comfort dessert.
2. Rhubarb-Ginger Jam
Add a zesty twist to your breakfast routine with this irresistible rhubarb-ginger jam. The tartness of rhubarb harmonizes beautifully with the warmth of ginger, resulting in a spread that will awaken your taste buds and brighten up your toast or scones.
3. Roasted Rhubarb Salad
Incorporate rhubarb into your savory repertoire with this roasted rhubarb salad. The oven-roasted rhubarb adds a tangy punch to a bed of fresh greens, complemented by creamy goat cheese, crunchy nuts, and a drizzle of balsamic glaze. It's a salad that's as vibrant in taste as it is in appearance.
4. Rhubarb BBQ Sauce
Give your grilled meats a delightful twist with a homemade rhubarb BBQ sauce. The rhubarb's tartness balances the sweetness of the sauce, creating a tangy, finger-licking glaze that will have your taste buds dancing with joy.
5. Rhubarb-Raspberry Smoothie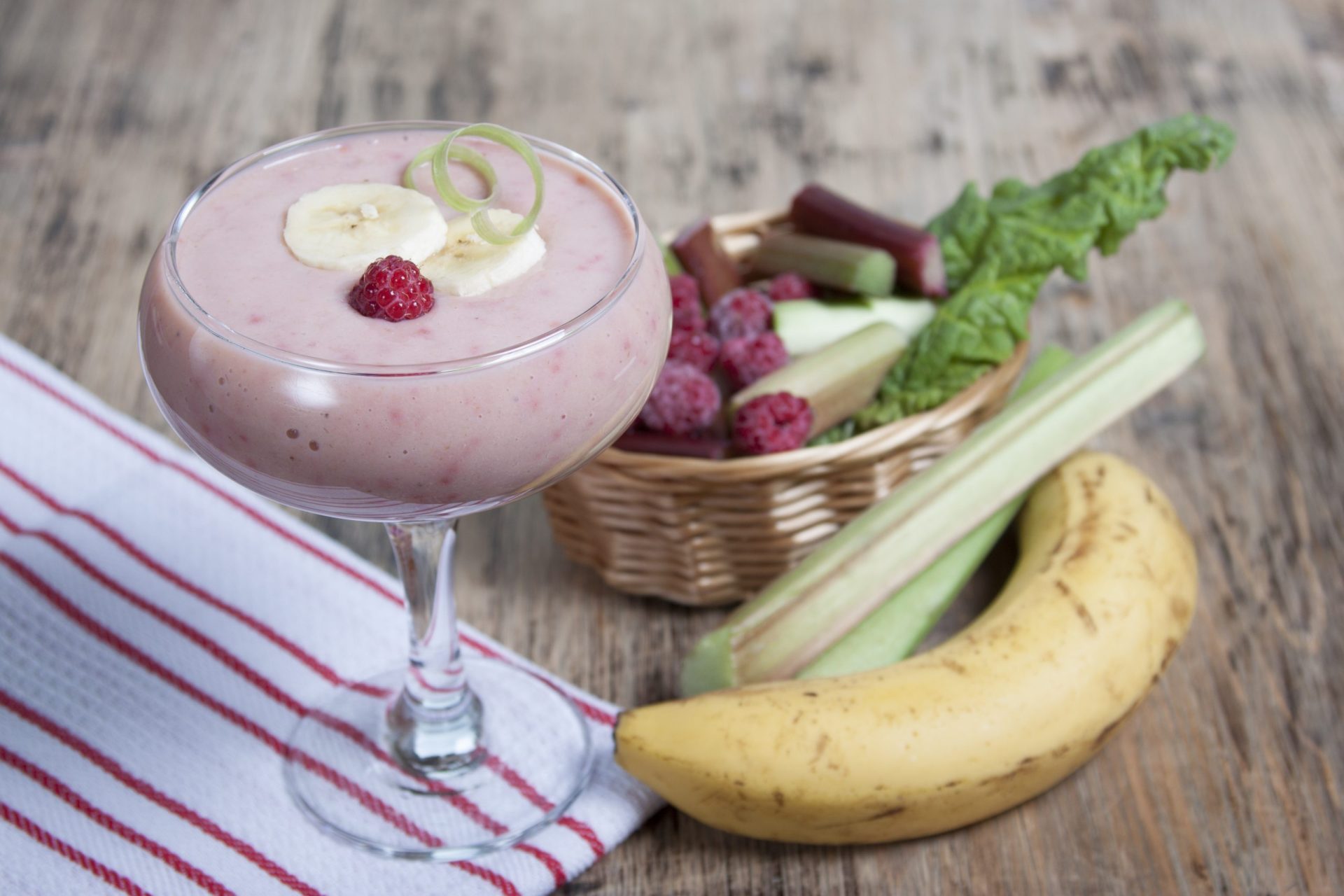 For a refreshing and nutritious treat, blend together rhubarb and juicy raspberries in a vibrant smoothie. The tartness of rhubarb combines with the natural sweetness of raspberries to create a harmonious blend that's perfect for a sunny morning or an afternoon pick-me-up.
6. Rhubarb-Chicken Stir-Fry
Add an unexpected twist to your stir-fry with the addition of rhubarb. Its tangy flavor pairs surprisingly well with savory chicken and an array of crisp vegetables. This rhubarb-chicken stir-fry is a delightful fusion of flavors that will leave you wanting more.
7. Rhubarb Upside-Down Cake
Take your cake baking skills to new heights with a rhubarb upside-down cake. The vibrant pink rhubarb stalks caramelize as they bake, creating a stunning topping that beautifully contrasts with the moist, vanilla-infused cake beneath. It's a showstopper dessert that tastes as good as it looks.
8. Rhubarb-Lime Popsicles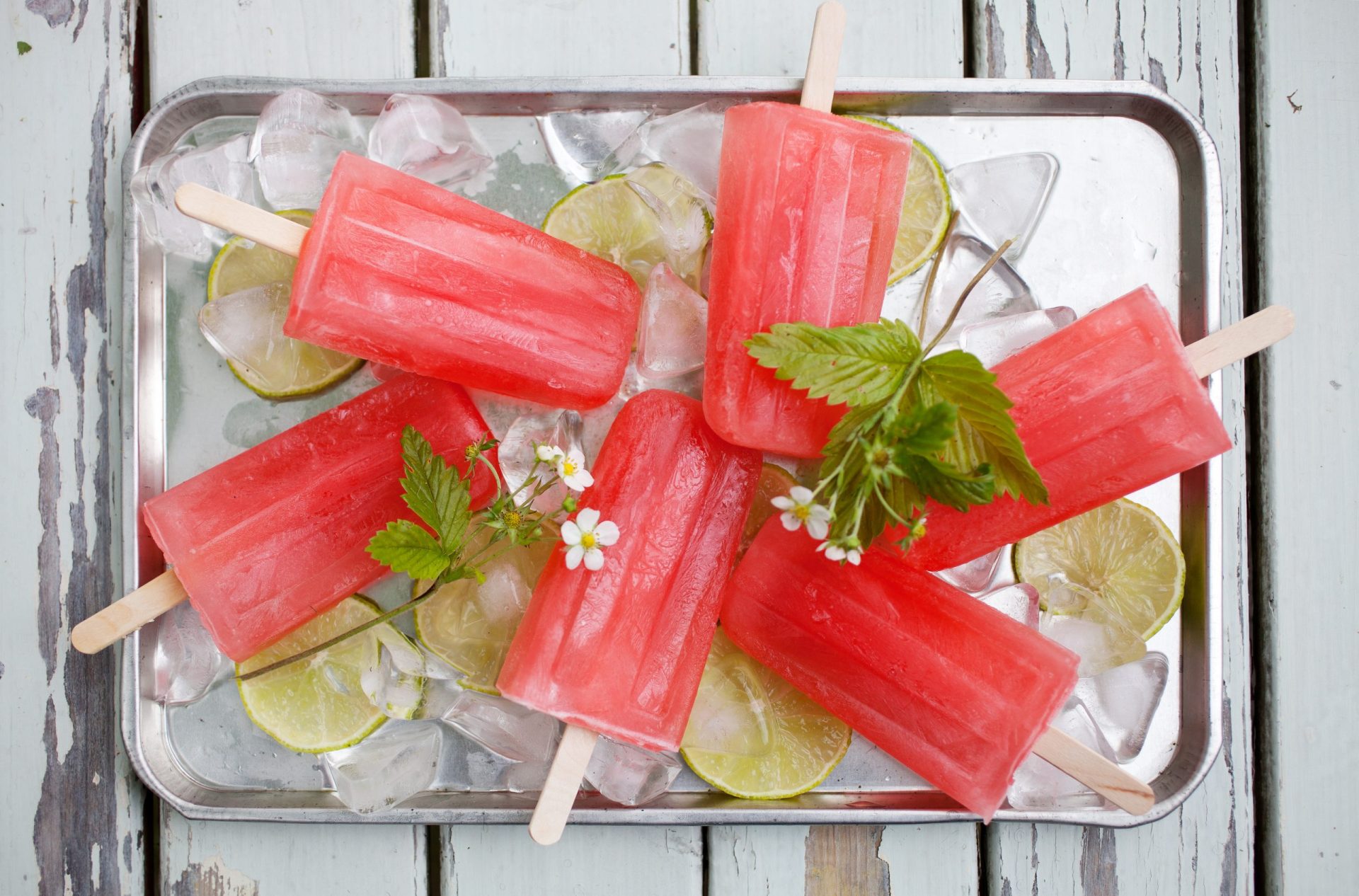 Cool down on a hot summer day with homemade rhubarb-lime popsicles. The tartness of rhubarb melds perfectly with the refreshing zest of lime, resulting in a frozen treat that's tangy, sweet, and undeniably refreshing.
Rhubarb's distinctive tartness and vibrant color make it a versatile ingredient that adds a unique twist to both sweet and savory recipes. From classic desserts to unexpected savory combinations, these eight rhubarb recipes offer a delightful culinary adventure. Embrace the tangy charm of rhubarb and elevate your meals with these irresistible dishes that celebrate this extraordinary ingredient.